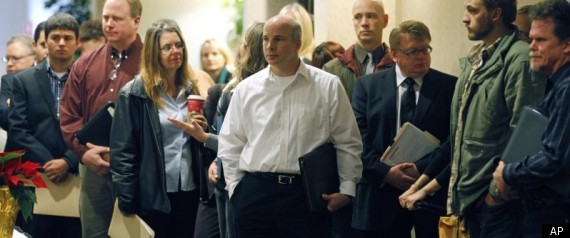 Republican leaders in the House of Representatives unveiled legislation Friday that would cut 40 weeks from the duration of federal unemployment compensation and allow states to require the unemployed to pass drug tests in order to receive benefits.


Republicans have not cited any data suggesting that drug use contributes to joblessness or that there is an elevated rate of drug abuse among the unemployed. Michael Steel, a spokesman for House Speaker John Boehner (R-Ohio), said the measure is inspired by lawmakers' conversations with businesses in their districts.

Rep. Jack Kingston (R-Ga.) cited a local business this week when he introduced a stand-alone drug testing proposal. "I had an employer tell me of an overwhelming response for job openings," said Kingston. "There was just one problem: Half the people who applied could not even pass a drug test."

But Kingston's office declined to name the employer or provide any information supporting the claim. When Gov. Nikki Haley (R-S.C.) made a nearly identical claim earlier this year, it turned out to be completely untrue.

Under current law, states are not allowed to deny workers unemployment insurance for reasons other than on-the-job misconduct, fraud or earning too much money from part-time work. The new bills would expand that list to include failing a drug test. Kingston's proposal would require drug testing; the version that party leaders announced Friday would allow states to test if they chose to. The measures come at the end of a year in which dozens of state lawmakers across the country have proposed drug screening for the poor and jobless.

The House drug testing scheme is part of a much broader legislative package that would reauthorize a plethora of expiring programs, including a payroll tax cut and a portion of the existing regimen of federal unemployment insurance for the long-term jobless. Republicans would reduce the maximum duration of federal benefits from 73 to 33 weeks and permit states to cut benefits even further.

The broader bill, which also calls on the president to speed construction of the controversial Keystone XL oil pipeline, sets the stage for a showdown next week before members return to their districts for the holidays.

Dean Haehnel of the Minneapolis area is watching Congress anxiously. He said he lost his job as a marketing director for a mutual fund company in July, meaning his six months of state benefits will expire at the beginning of January. If Congress doesn't strike a deal, Haehnel will be ineligible for the additional weeks of federal benefits given the long-term jobless since 2008. He said he'd be willing to pee in a cup to keep the money flowing if he hasn't found work by then.

Haehnel, 50, said that each time he's landed an interview, it seems like 200 other people are fighting for the same job. And he said that whenever he's applied for jobs beneath the director level, he's been rejected as overqualified. His wife is still working, but without his unemployment benefits or income from a new job, he said, his family would struggle to cover the mortgage and pay college tuition for two daughters."It's a little bit ludicrous, but I have no problem doing it if that's what it takes," Haehnel said. "They think that's the issue?"

In Minnesota, extending federal benefits under the current rules would make Haehnel eligible for another 60 weeks of help (the number of weeks available varies by state). The latest Republican plan would leave him with 33 weeks. Asked if he thinks he'll need the benefits for that long, Haehnel described a man at one of his weekly networking meetings with other unemployed people. That man was on the verge of leaving the workforce.

"He's right around 62 and he's been looking for almost two years, and he's going to file for Social Security," Haehnel said. "He was a normal guy. It wasn't like he was a drug addict. A normal, hardworking guy who just can't get a job."